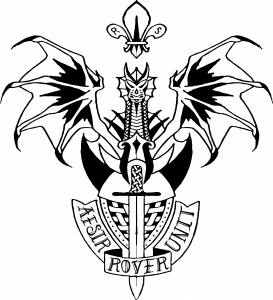 Hi there,
We are Aesir Rovers, and we'd love to have you come and try out Rovering with us. We're an active and energetic bunch of people with a wide range of interests – hiking, camping, climbing, skiing, social fun, creative activities, eccentric challenges, and just about anything else you can think of. You name it, we're happy to try it. Our members are very active in the Rovering and wider Scouting community, often attending State, National, and International level events as both attendees and volunteers, having fun no matter what the occasion.
Our program covers a diverse range of interests and delivers all aspects of the Scout program, including activities that are fun, challenging, adventurous, and inclusive for all. We aim to provide opportunities for our members to grow their skills in leadership, special interest areas, and outdoor adventure skills, whilst surrounded by friends.
Now, the question we know you're asking – what the heck does Aesir mean anyway? Aesir is the name of the old Norse (or Viking) Gods. When our Unit was founded, the original members chose this as the Unit theme. We now proudly incorporate elements of this theme into our ceremonies, our meeting space, and our Unit logo.
So, if you're keen on giving Rovers a try, are looking for an active Unit, and are big on trying new and exciting activities, Aesir is the place for you. Check out our Facebook page, "Aesir Rover Unit", for up to date activity information and photos from our previous adventures. See you at our next activity!
Unit Event Calendar
Unit Leader: Heidi van der Wielen

Contact Email: aesir@sarovers.com.au
Unit Meeting Location: Aesir Rover Den, 1st Beaumont Scout Hall, Corner of Cooper Place and Vansittart Place
Follow us on Facebook